Sue Ellson sitting at her office desk 13 September 2022
Online at https://sueellson.com/newsletters/edition-11
Hello
Selected upcoming presentations
Recent presentation recording
Items published
New LinkedIn Features
Latest Offer
Monthly musing
You are welcome to forward this newsletter to anyone who may find it helpful.
1. Selected upcoming presentations
12 October 2022
LinkedIn for Career Changers
1 session x 45 minutes 12:00pm – 12:45pm
https://www.linkedin.com/events/linkedinforcareerchangers-sueel6973539064624910336
https://linkedininsights13.eventbrite.com.au
14 October 2022
How to increase an online author profile using Google Tools
1 session x one hour 12:00pm – 1:00pm
https://www.asauthors.org/events/category/boost-your-author-profile-with-google-100
More at https://sueellson.com/presentations-2022/
2. Recent presentation recording
LinkedIn for Tradespeople
https://sueellson.com/blog/linkedin-for-tradespeople
3. Items published
Australian workers unprepared for impact of artificial intelligence – Plan now for change
https://www.heraldsun.com.au/careers/australian-workers-unprepared-for-impact-of-artificial-intelligence/news-story/49aee8debe69d8c588b1c5a3f9da5589
Quiet Quitting isn't Queenly
https://sueellson.com/blog/quiet-quitting-isnt-queenly
Quiet Quitting Trend
https://www.youtube.com/watch?v=v0vel5zeRj8
David Campbell and Sylvia Jeffreys interviewed Sue Ellson on Channel 9's Today Extra
'Quiet quitting' trend can be stopped by bosses but workers should be more up-front
https://www.dailymail.co.uk/news/article-11136845/Quiet-quitting-trend-stopped-bosses-workers-front.html
Queen Elizabeth II
https://sueellson.com/blog/queen-elizabeth-ii-poem
R U OK? Day Poem
https://sueellson.com/blog/r-u-ok-day-poem
Unstick My Career Podcast – How to make your LinkedIn profile stand out
https://futureucoaching.com.au/podcasts/how-to-make-your-linkedin-profile-stand-out
More at https://sueellson.com/publications
4. New LinkedIn Features
a. Lead Generation Form on Company Pages – without requiring a premium service from the left menu
b. New items with LinkedIn Creator Tools – when you check your LinkedIn Creator Status, you will be able to see if you have access to Audio events and more
c. Follow code from LinkedIn Creator Tools – if you visit 'Follow on LinkedIn' from Creator Mode you will be able to see the code if you would like to add a Follow button to your website
5. Latest Offer
There is a page on my website providing resources you are welcome to access for $0 https://sueellson.com/latest-offer.
My services are listed at https://sueellson.com/services
6. Monthly musing
Fun. Do you remember a time when we used to have a lot more fun in our lives? When did we get so serious? I encourage you to smile at least 10 times today and see how you feel – and find out what happens! Years ago, my pen friend sealed the envelope with a sticker which said, 'Smile, it makes people wonder what you have been up to!'
Enjoy the rest of your day and cheers for now, Sue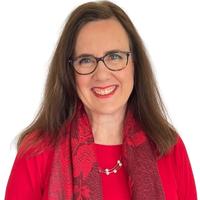 —
Sue Ellson BBus MPC CDAA ASA WV SPN
Independent LinkedIn Specialist, Educator, Practitioner, Author
See LinkedIn version here https://www.linkedin.com/pulse/sue-ellson-shares-newsletter-edition-11-sue-ellson
Subscribe to this email newsletter here http://eepurl.com/hjxQkP
(currently 1,862 Subscribers)
Subscribe to the LinkedIn newsletter here https://www.linkedin.com/newsletters/sue-ellson-shares-6869552819440099328
(currently 4,643 Subscribers)
See past editions here https://sueellson.com/newsletters or here https://us7.campaign-archive.com/home/?u=963753a463dbfd61053ef44c6&id=0facf8502c
Engage with this content on LinkedIn, Facebook, Google and Twitter and share with your network.
You can follow me on social media by scanning this QR code or via the icon links below.
Follow on social media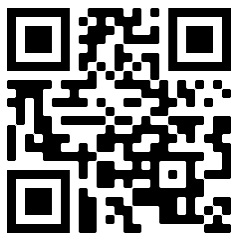 Scan, Press or Click – Links to Sue Ellson Website Contact Page with links to Follow on social media