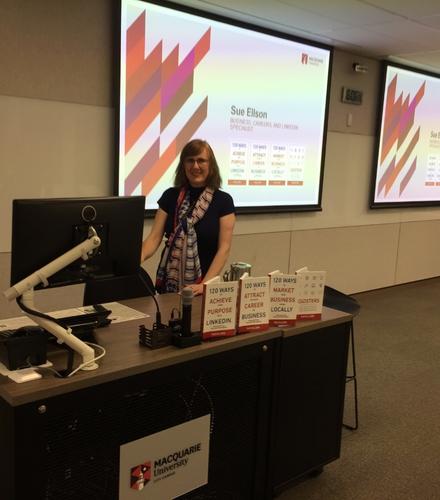 Online and In Person - Author, Educator, Practitioner, Consultant
Details here include:
Most Common Topics
LinkedIn Insight Webinars and Recordings
Podcasts, Audio and Radio Programs
Presentations
Major Presentations
Training
Videos
There are a variety of formats including:
Seminars
Workshops
Training
Lectures
Guest Speaking
Facilitating
Forums
Discussions
Conferences
Professional Development
Events
Festivals
I have prepared bespoke presentations for a range of audiences including schools, universities, vocational training providers, enterprises, professional associations, government, not-for-profits, clubs, the public and clients.
As a life-long learner by choice, since completing my university studies in 2000, I have kept myself up to date by attending up to four events per week.
I have a Certificate IV in Training and Assessment and a huge range of client and student stories to share. I bring energy and enthusiasm to every session.
You are invited to contact me directly if you would like me to provide a presentation for you.
I have prepared prepared presentations for a wide range of topics aligned with my consulting services, including but not limited to:
LinkedIn (for your career or enterprise)
careers (helping you choose and find the best options), employment, recruitment
business strategy
hyper local marketing and marketing strategy
social media strategy (including Google Business)
basic website design (WordPress)
search engine optimisation (SEO)
networking online and in person
newcomers, expatriates, repatriates, skilled migrants, settlement
or any other relevant topic
LinkedIn Insight Webinars and Recordings
Podcasts, Audio Shows and Radio Programs
Conducted online and in person across various channels.
Conducted in-studio, on-site and by outside broadcast
Conducted online and in person for various enterprises.
Filmed in person and by others for various enterprises and channels.