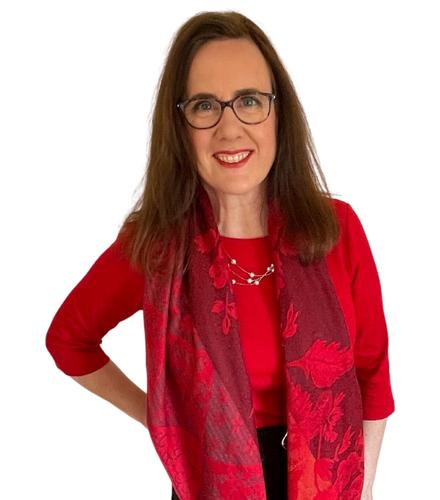 All content is provided in good faith
Thank you for your interest in privacy.
As a former banker, I take privacy very seriously.
This is why my clients will change their password before or after working with me, at my request. I don't use tracking software (apart from Google Analytics to keep an anonymous eye on visitor trends) and in most cases, the only details I have about someone are their name and email address (and sometimes phone number for clients). I do not collect health or personal data. 
More details below.
Sue Ellson Privacy Policy
Who we are
This is the website for Sue Ellson at https://sueellson.com.
What personal data we collect and why we collect it
Comments
Although comments are generally turned off, when visitors leave comments on the site, WordPress automatically collects the data shown in the comments form, and also the visitor's IP address and browser user agent string to help reduce spam and increase spam detection.
An anonymised string created from your email address (also called a hash) may be provided to the Gravatar service to see if you are using it. The Gravatar service privacy policy is available here: https://automattic.com/privacy/. After approval of your comment, your profile picture is visible to the public in the context of your comment.
Media
If you upload images to the website, you should avoid uploading images with embedded location data (EXIF GPS) included. Visitors to the website can download and extract any location data from images on the website.
Contact forms
Just enough information to respond to your request. Most fields are optional.


Cookies
If you leave a comment on this website you may opt-in to saving your name, email address and website in cookies. These are for your convenience so that you do not have to fill in your details again when you leave another comment. These cookies will last for one year.
If you visit our login page, we will set a temporary cookie to determine if your browser accepts cookies. This cookie contains no personal data and is discarded when you close your browser.
When you log in, we will also set up several cookies to save your login information and your screen display choices. Login cookies last for two days, and screen options cookies last for a year. If you select "Remember Me", your login will persist for two weeks. If you log out of your account, the login cookies will be removed.
If you edit or publish an article, an additional cookie will be saved in your browser. This cookie includes no personal data and simply indicates the post ID of the article you just edited. It expires after 1 day.
Embedded content from other websites
Articles on this site may include embedded content (e.g. videos, images, articles, etc.). Embedded content from other websites behaves in the exact same way as if the visitor has visited the other website.
These websites may collect data about you, use cookies, embed additional third-party tracking, and monitor your interaction with that embedded content, including tracking your interaction with the embedded content if you have an account and are logged in to that website.
Who we share your data with and how long we retain your data
If you leave a comment, the comment and its metadata are retained indefinitely. This is so we can recognise and approve any follow-up comments automatically instead of holding them in a moderation queue.
For users that register on our website (if any), we also store the personal information they provide in their user profile. All users can see, edit, or delete their personal information at any time (except they cannot change their username). Website administrators can also see, edit and delete that information.
We use the Mailchimp service for anyone who subscribes to an email newsletter and you can unsubscribe at any time and your record will be archived. We also use Eventbrite for collecting event registrations. People who register to attend events may be invited to connect with Sue Ellson on LinkedIn. There is no obligation to accept the invitation. They may also be added to the Sue Ellson Monthly Email Newsletter mailing list but are more than welcome to unsubscribe at any time.
If you leave an online review, whatever you add in the fields will be reviewed for spelling or grammatical errors before publication and reply. You can ask for your review to be removed at any time. Review comments provided in direct correspondence may be added anonymously to the Reviews page of the website.
What rights you have over your data
If you have an account on this site, or have left comments, you can request to receive an exported file of the personal data we hold about you, including any data you have provided to us. You can also request that we erase any personal data we hold about you. This does not include any data we are obliged to keep for administrative, legal, or security purposes.
Where we send your data
Visitor comments may be checked through an automated spam detection service. Reviews submitted to this website are checked for spelling and grammar before publication. Content on this website may be indexed at https://archive.org/web and shared on social media. We may not be able to remove content from the https://archive.org/web website once it has been indexed.
Your contact information
You can contact Sue Ellson directly via the Contact page via the online form or one or both of the email addresses listed there.
If for any reason you do not receive a response, please re-submit your request via an SMS text message to my phone and request a confirmation of receipt as technology can sometimes fail.
Additional information
How we protect your data
We rely on the data protection compliance of Mailchimp, Eventbrite and LinkedIn and our website hosting and email hosting provider DDNS.com.au and Quickbooks for bookkeeping. We do not keep an additional enterprise CRM system. The information we collect for registration purposes includes first name, last name, email address and sometimes mobile phone number and details on how you found out about us. This is stored on a password protected desktop computer and on a secure Google Drive account that is only live when files are being updated. A backup disk of the one desktop computer is kept off site in case of disaster with a trusted family member.
We avoid collecting any other information. Sue Ellson is a former banker and if working with a client, will request unique passwords for individual client sessions and encourage the client to change the password immediately after the session.
What data breach procedures we have in place
To notify affected parties immediately.
What third parties we receive data from
As mentioned above when people register for events or presentations. Google Analytics has been installed on the website to collect anonymous visitor statistics.
Emails sent to and from us are also sent to a gmail.com email address in case of a loss of access to our Outlook records.
What automated decision making and/or profiling we do with user data
At this point, zero.
Industry regulatory disclosure requirements
As a professional member of various member associations, Sue Ellson abides by the relevant Codes of Conduct.
This privacy policy was developed from the standard WordPress offering by Sue Ellson and updated on 9 October 2022. If you have any questions, please ask.