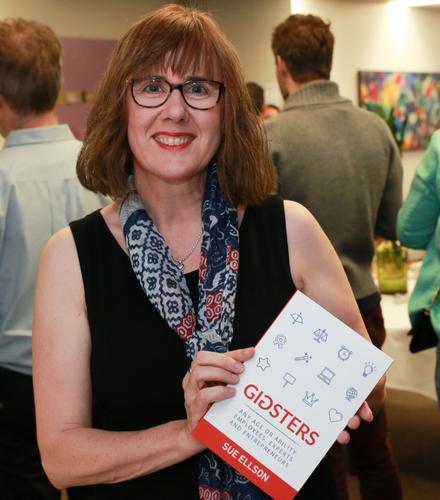 Sue Ellson Publications 2023
Books Newspapers Magazines Online Social Media Websites and More
Details here include
Most Common Topics
Books
Articles
Poems
Videos
Podcasts
Radio
Television
Blog Posts
I have either written or prepared content or been interviewed for a range of publications including books, printed newspapers and magazines, online portals and platforms, social media, websites and more.
You are invited to contact me directly if you would like me to prepare content for you.
I have prepared content for a wide range of topics aligned with my
consulting services
, including but not limited to:
LinkedIn (for your career or enterprise)
careers (helping you choose and find the best options), employment, recruitment
business strategy
hyper local marketing and marketing strategy
social media strategy (including Google Business)
basic website design (WordPress)
search engine optimisation (SEO)
networking online and in person
newcomers, expatriates, repatriates, skilled migrants, settlement
or any other relevant topic
The publications list here is only for the year 2023. So you may like to use your internet browser to do a 'Find on the page' for a keyword or use the Search Box here to scan the entire Sue Ellson website.
Publications from 2000 – 2021 are listed here.
Publications from 2022 are listed here.
Publications from 2023 are listed on this page below.
6 December 2023
LinkedIn News Story
15 Big Ideas that will shape 2024
https://www.linkedin.com/news/story/15-big-ideas-that-will-shape-2024-5834844
https://www.linkedin.com/pulse/15-big-ideas-change-australia-2024-linkedin-news-australia-rduzc
Cayla Dengate quoted Sue Ellson (Pay job candidates for their time)
Shared on LinkedIn Profile, LinkedIn Page, Facebook Page, Google, Twitter / X
4 December 2023
Digital Dementia Poem
https://sueellson.com/blog/digital-dementia-poem
3 December 2023
Book Review – LinkedIn for me and my career or business by Lawrence Arnold FRSA
https://careermelbourne.com/the-australian-career-book-award/featured-finalists-2020-2023
30 November 2023
The Symphony Of The Rainy Night Poem
Transcribed in Braille for the (In)Visible Libraries Project State Library of Victoria Collection
https://sueellson.com/blog/invisible-libraries-poetry-in-braille-at-state-library-of-victoria/
30 November 2023
Educate Plus Face 2 Face Magazine
From SERPs to CHERPs
https://www.educateplus.edu.au/about-us/face2face
https://issuu.com/educateplus/docs/2023_educate_plus_f2f_magazine
Shared on Facebook Page, Google, LinkedIn Page, LinkedIn Profile, Twitter / X
29 November 2023
Channel 9 Today Extra
Chaotic Work Commute – 17
https://sueellson.com/blog/chaotic-work-commute-on-channel-9-today-extra
David Campbell and Sylvia Jeffreys interviewed Sue Ellson
27 November 2023
Monthly Email Newsletter Edition 24
https://sueellson.com/newsletters/edition-24
26 November 2023
Commuting Or Working From Home Or Working Close To Home Or Hybrid
https://sueellson.com/blog/commuting-or-working-from-home-or-working-close-to-home-or-hybrid
26 November 2023
Afternoon Chat Poem
https://sueellson.com/blog/afternoon-chat-poem
21 November 2023
Channel 9 Today Extra
Career Cliffs – 16
https://sueellson.com/blog/career-cliffs-on-channel-9-today-extra
David Campbell and Sylvia Jeffreys interviewed Sue Ellson
19 November 2023
Part Time Promotion Career Cliff Research and Findings
https://sueellson.com/blog/part-time-promotion-career-cliff-research-and-findings
11 November 2023
Poem Republished
Dream poem was added to an Instagram Post for a necklace with the letters D-R-E-A-M on it https://www.instagram.com/p/CzdHFrsJP-s by Your Natures Charms
8 November 2023
10 Ways To Improve Your LinkedIn Newsletters
https://sueellson.com/blog/10-ways-to-improve-your-linkedin-newsletters
7 November 2023
Most Stressful Jobs – 11
https://sueellson.com/blog/most-stressful-jobs-on-3aw-693-am-radio-melbourne-with-tom-elliott
Tom Elliott interviewed Sue Ellson
00:04:12
6 November 2023
Channel 9 Today Extra
Four Day Work Week – 15
https://9now.nine.com.au/today/should-more-aussie-companies-implement-the-four-day-work-week/aaaac40f-081c-4f06-8c2c-e18d4d18fe7b
https://www.youtube.com/watch?v=6j-TsqvqAjI
https://sueellson.com/blog/four-day-work-week-on-channel-9-today-extra
David Campbell and Sylvia Jeffreys interviewed Sue Ellson
2 November 2023
Australian Four Day Work Week Research and Findings
https://sueellson.com/blog/australian-four-day-work-week-research-and-findings

2 November 2023
Say HI to AI: artificial intelligence in career and career writing
https://www.linkedin.com/pulse/say-hi-ai-artificial-intelligence-career-writing-frsa-q1scf
Lawrence Arnold FRSA quoted Sue Ellson
31 October 2023
Monthly Email Newsletter Edition 23
https://sueellson.com/newsletters/edition-23
31 October 2023
'Ridiculous premiums': How self-insuring saves Sue $5000 a year
https://www.theage.com.au/money/insurance/ridiculous-premiums-how-self-insuring-saves-sue-5000-a-year-20231031-p5egah.html
https://www.smh.com.au/money/insurance/ridiculous-premiums-how-self-insuring-saves-sue-5000-a-year-20231031-p5egah.html
https://www.brisbanetimes.com.au/money/insurance/ridiculous-premiums-how-self-insuring-saves-sue-5000-a-year-20231031-p5egah.html
https://www.watoday.com.au/money/insurance/ridiculous-premiums-how-self-insuring-saves-sue-5000-a-year-20231031-p5egah.html
Nina Hendy interviewed Sue Ellson
Shared on Sue Ellson's Facebook Page, Facebook Profile, Google, LinkedIn Page, LinkedIn Profile, Twitter
Shared on The Age's Facebook Page, Twitter
27 October 2023
Nevertheless Poem
https://sueellson.com/blog/nevertheless-poem
19 October 2023
Are you a guru or a dinosaur?
https://sueellson.com/blog/are-you-a-guru-or-a-dinosaur
17 October 2023
Pessimistic View Young People Have About Their Financial Prospects – 10
https://www.3aw.com.au/the-pessimistic-view-more-than-half-of-young-people-have-about-their-financial-prospects
https://sueellson.com/blog/pessimistic-view-young-people-have-about-their-financial-prospects-on-3aw-693-am-radio-melbourne-with-tom-elliott
Tom Elliott interviewed Sue Ellson
00:07:14
15 October 2023
Exuberance Poem
https://sueellson.com/blog/exuberance-poem
8 October 2023
Rejection Poem
https://sueellson.com/blog/rejection-poem
5 October 2023
Resenteeism on Channel 9 Today Extra – 14
https://sueellson.com/blog/resenteeism-on-channel-9-today-extra
David Campbell and Sylvia Jeffreys interviewed Sue Ellson
3 October 2023
The Indy Author Podcast
Embracing your own online brand of peculiar
https://sueellson.com/blog/embracing-your-own-online-brand-of-peculiar-on-the-indy-author-podcast/
Matty Dalrymple interviewed Sue Ellson
00:42:42
2 October 2023
VCE Exams on 3AW 693 Radio Melbourne – 9
https://sueellson.com/blog/vce-exams-on-3aw-693-am-radio-melbourne-with-jimmy-bartel
Jimmy Bartel interviewed Sue Ellson
26 September 2023
Top 15 LinkedIn Experts In Melbourne In 2023
https://influencedigest.com/top-linkedin-experts/top-linkedin-experts-melbourne-2023
https://influencedigest.com/top-linkedin-experts/top-linkedin-experts-melbourne-2023-2/
https://www.linkedin.com/posts/influencedigest_top-15-linkedin-experts-in-melbourne-in-2023-activity-7112178301871259650-vqUg
25 September 2023
3AW 693 Radio Melbourne – 8
Unretiring
https://sueellson.com/blog/unretiring-on-3aw-693-am-radio-melbourne-with-jacqui-felgate
Jacqui Felgate interviewed Sue Ellson
19 September 2023
Toxic Workplaces on Channel 9 Today Extra – 13
https://sueellson.com/blog/toxic-workplaces-on-channel-9-today-extra
David Campbell and Belinda Russell interviewed Sue Ellson
18 September 2023
The New Daily
Help or harm: What does job hopping do for your career?
https://thenewdaily.com.au/finance/work/2023/09/18/job-hopping-career-help-or-harm
Larissa Ham interviewed Athena Ali, Sally-Anne Blanshard and Sue Ellson
Shared on Facebook Page, Facebook Profile, Google, LinkedIn Page, LinkedIn Profile, Twitter
15 September 2023
3AW 693 Radio Melbourne
Changing Careers
https://sueellson.com/blog/changing-careers-on-3aw-693-am-radio-melbourne-with-jimmy-bartel
Jimmy Bartel interviewed Sue Ellson
12 September 2023
The Liz and Katherine Talking Business Podcast
18 LinkedIn Tips You Wish You Knew Sooner 
https://sueellson.com/blog/linkedin-tips-on-the-liz-and-katherine-talking-business-podcast
Liz Carroll and Katherine Minett interviewed Sue Ellson
00:28:41
7 September 2023
To the Class of 2023
https://studyworkgrow.com.au/2023/09/07/to-the-class-of-2023
Claire Pech interviewed Sue Ellson
6 September 2023
Mask Poem
https://sueellson.com/blog/mask-poem
4 September 2023
How to remove an old email address from your LinkedIn Profile
https://sueellson.com/blog/how-to-remove-an-old-email-address-from-your-linkedin-profile
29 August 2023
Monthly Email Newsletter Edition 22
https://sueellson.com/newsletters/edition-22
25 August 2023
Right to Disconnect on Radio New Zealand
The Panel with Wallace Chapman, Sally Wenley, Andie McCombs and Sue Ellson
https://sueellson.com/blog/right-to-disconnect-on-rnz-national-radio-new-zealand
25 August 2023
LinkedIn News Australia Right to Disconnect Share
https://www.linkedin.com/posts/linkedin-news-australia_bombshell-new-rule-could-impact-every-employee-activity-7100663635189846016-HkMw
Selected by Capucine Yeomans Senior Managing Editor at LinkedIn News
24 August 2023
Managing Up on Channel 9 Today Extra – 12
https://sueellson.com/blog/managing-up-on-channel-9-today-extra
David Campbell and Belinda Russell interviewed Sue Ellson
23 August 2023
Right to Disconnect on Newstalk ZB Radio New Zealand
https://sueellson.com/blog/right-to-disconnect-on-newstalk-zb-radio-new-zealand
Heather du Plessis-Allan interviewed Sue Ellson
23 August 2023
Right to Disconnect Backgrounder
https://sueellson.com/blog/right-to-disconnect-backgrounder
22 August 2023
Ban on Australian bosses contacting workers out of hours: Careers expert Sue Ellson predicts pay impact over bombshell proposal
https://7news.com.au/lifestyle/ban-on-australian-bosses-contacting-workers-out-of-hours-careers-expert-sue-ellson-predicts-pay-impact-over-bombshell-proposal–c-11664791
Cindy Tran quoted Sue Ellson
Shared on Facebook Page, Google, LinkedIn Profile, LinkedIn Page and Twitter
16 August 2023
Lazy Girl Jobs on Channel 9 Today Extra – 11
https://sueellson.com/blog/lazy-girl-jobs-on-channel-9-today-extra
16 August 2023
Angry Tennis Poem
https://sueellson.com/blog/angry-tennis-poem

4 August 2023
People Pleaser Poem
https://sueellson.com/blog/people-pleaser-poem
31 July 2023
Get Hired by LinkedIn News Australia
Have you missed your chance to be a digital nomad?
https://www.linkedin.com/posts/get-hired-by-linkedin-news-australia-nz_imagine-being-a-digital-nomad-checking-activity-7091647447797559296-_j3l
https://www.linkedin.com/pulse/have-you-missed-your-chance-digital
Cayla Dengate quoted Sue Ellson
31 July 2023
Monthly Email Newsletter Edition 21
https://sueellson.com/newsletters/edition-21
26 July 2023
Business toolbox: marketing tips for electrical contractor businesses
https://gemcell.com.au/knowledge-and-insights/business-toolbox-marketing
Sue Ellson quoted
21 July 2023
Final Straw Poem
https://sueellson.com/blog/final-straw-poem
7 July 2023
My Business
Business Networking – All you need to know
https://www.mybusiness.com.au/how-we-help/grow-your-business/promoting-your-business/business-networking-all-you-need-to-know
Alexandra Vanags interviewed Sue Ellson
Shared on Facebook Page, Google, LinkedIn Profile, LinkedIn Page, Threads and Twitter
5 July 2023
Channel 9 The Today Show
QuitTok Live Quitting Online on Channel 9 Today Extra – 10
https://sueellson.com/blog/quittok-live-quitting-online-on-channel-9-today-extra
David Campbell and Sylvia Jeffreys interviewed Sue Ellson
3 July 2023
Re-Graduation Reclaiming My Name
https://sueellson.com/blog/re-graduation-reclaiming-my-name
Sue Ellson Blog
30 June 2023
How LinkedIn can help you build relationships to achieve your goals
https://www.unisa.edu.au/connect/alumni-network/alumni-news/alumni-connect/2023/issue5/cover/
https://www.unisa.edu.au/connect/alumni-network/alumni-news/alumni-connect/2023/issue5/business/how-linkedin-can-help-you-build-relationships-to-achieve-your-goals/
Feature on UniSA Connect Alumni Network
29 June 2023
Monthly Email Newsletter Edition 20
https://sueellson.com/newsletters/edition-20
23 June 2023
Seven 7 News Life
End of financial year: How to maximise your tax return and the other hacks you need to know
https://7news.com.au/lifestyle/sponsored/end-of-financial-year-how-to-maximise-your-tax-return-and-the-other-hacks-you-need-to-know-c-11064653
Sophie Haslett interviewed Sue Ellson
19 June 2023
Channel Seven 7 National News
Bare Minimum Mondays
https://sueellson.com/blog/bare-minimum-mondays-on-channel-seven-7-national-news/
Sara Jones interviewed Sue Ellson
13 June 2023
School Marketing Journal Podcast, Episode 139
Maximising LinkedIn for School Heads
https://sueellson.com/blog/maximising-linkedin-on-school-marketing-journal-podcast
Brad Entwistle from Image Seven interviewed Sue Ellson
7 June 2023
Kindness Poem
https://sueellson.com/blog/kindness-poem
6 June 2023
The 'I'll Stay At Home' Poem was republished on the Pick Me Up Poetry website https://pickmeuppoetry.org/ill-stay-at-home-poem-by-sue-ellson
2 June 2023
Smart Company
The reasons why your employees don't want to come into the office (and they're not what you expect)
https://www.smartcompany.com.au/opinion/unexpected-reasons-employees-dont-work-from-office
By Libby Sander with comment from Sue Ellson
31 May 2023
Monthly Email Newsletter Edition 19
https://sueellson.com/newsletters/edition-19
By Sue Ellson
30 May 2023
Daily Mail
Inside the new work trend sweeping offices as young Aussies use company time to focus on their side hustle
https://www.dailymail.co.uk/news/article-12137843/The-new-work-trend-overtaking-quiet-quitting-employees-work-hustle-company-time.html
Antoinette Milienos interviewed Sue Ellson
29 May 2023
India.com and MSN.com
What Is Bare Minimum Monday, The Latest Workplace Trend Everyone's Talking About?
https://www.india.com/viral/what-is-bare-minimum-monday-the-latest-workplace-trend-everyones-talking-about-6078228/
https://www.msn.com/en-in/news/world/what-is-bare-minimum-monday-the-latest-workplace-trend-everyone-s-talking-about/ar-AA1bQ1wU
Edited by Joy Pillai
29 May 2023
NewsBytes
Bare Minimum Monday: Unveiling a workplace trend you might need
https://www.newsbytesapp.com/news/lifestyle/how-bare-minimum-monday-is-reshaping-work-life-balance/story
Rishabh Raj quoted Sue Ellson
29 May 2023
Daily Mail
Why Aussie marketing manager loves controversial 'bare minimum Mondays' trend – and says it's the 'best decision she's made' for the team
https://www.dailymail.co.uk/femail/real-life/article-12135211/What-bare-minimum-Mondays-Adelaide-boss-says-new-workplace-concept-helps-reduce-stress.html
Carina Stathis interviewed Sue Ellson
29 May 2023
Channel 7 News (Lifestyle)
The rise of 'bare minimum Mondays' – and what embracing the new job trend means for your career
https://7news.com.au/lifestyle/the-rise-of-bare-minimum-mondays-and-what-embracing-the-new-job-trend-means-for-your-career-c-10801118
Sophie Haslett interviewed Sue Ellson
Shared on Facebook Google LinkedIn Profile LinkedIn Page Twitter
22 May 2023
Authenticity Poem
https://sueellson.com/blog/authenticity-poem
18 May 2023
Daily Mail
Young Aussie quits her dream job and explains why she was happier living off Centrelink benefits
https://www.dailymail.co.uk/news/article-12096231/Why-young-Aussie-happier-Centrelink-getting-dream-job.html
Ben Talintyre quoted Sue Ellson
Shared on Facebook Page, Google, LinkedIn Profile, LinkedIn Page and Twitter
16 May 2023
Channel 9 The Today Show
Loud Leaving, Work Addiction and Disgruntled Job Candidates – 9
https://sueellson.com/blog/loud-leaving-work-addiction-disgruntled-job-candidates
David Campbell and Sylvia Jeffreys interviewed Sue Ellson
9 May 2023
3AW 693 Radio Melbourne
Gender Inclusive Workplaces
https://sueellson.com/blog/gender-inclusive-workplaces-on-3aw-693-am-radio-melbourne
Dee Dee Dunleavy interviewed Sue Ellson
4 May 2023
New Zealand Herald
Are Gen Z and Millennials lazy or exhausted? Why 30 per cent of young workers want to quit their jobs
https://www.nzherald.co.nz/lifestyle/are-gen-z-and-millennials-lazy-or-exhausted-why-30-per-cent-of-young-workers-want-to-quit-their-jobs/QNQ543U6BZGEPCYDMOTO4QKIFU/
Sue Ellson quoted
3 May 2023
Daily Mail
Why Gen Zs and millennials are giving up their day jobs in their droves – even if it means they can no longer afford to pay the bills (The Great Burnout)
https://www.dailymail.co.uk/femail/real-life/article-12035607/The-Great-Burnout-Australian-Gen-Z-Millenial-workers-want-quit-jobs.html
Louise Allingham interviewed Sue Ellson
Shared on Facebook Page, Google, LinkedIn Profile, LinkedIn Page and Twitter
2 May 2023
Channel 9 The Today Show
The Ageing Workplace – 8
https://sueellson.com/blog/the-ageing-workplace
David Campbell and Sylvia Jeffreys interviewed Sue Ellson
29 April 2023
Herald Sun, Daily Telegraph, Courier Mail, The Advertiser, Gold Coast Bulletin
New trend helping burnt out workers – digital edition
When to go home – newspaper edition
https://www.heraldsun.com.au/careers/how-new-workplace-trend-loud-leaving-can-help-burnt-out-aussies/news-story/c42c4dc5741328bcca81aaaa4b2eaed8
https://www.adelaidenow.com.au/careers/how-new-workplace-trend-loud-leaving-can-help-burnt-out-aussies/news-story/c42c4dc5741328bcca81aaaa4b2eaed8
https://www.couriermail.com.au/careers/how-new-workplace-trend-loud-leaving-can-help-burnt-out-aussies/news-story/c42c4dc5741328bcca81aaaa4b2eaed8
https://www.goldcoastbulletin.com.au/careers/how-new-workplace-trend-loud-leaving-can-help-burnt-out-aussies/news-story/c42c4dc5741328bcca81aaaa4b2eaed8
https://www.dailytelegraph.com.au/careers/how-new-workplace-trend-loud-leaving-can-help-burnt-out-aussies/news-story/c42c4dc5741328bcca81aaaa4b2eaed8
Shared on Facebook, Google, LinkedIn Profile, LinkedIn Page and Twitter
25 April 2023
Monthly Email Newsletter Edition 18
https://sueellson.com/newsletters/edition-18
21 April 2023
National Careers Week Events List
Showcasing LinkedIn for Real Estate and Commercial Property Professionals and LinkedIn for me and my career or business
https://careersweek.com.au/events-page
21 April 2023
Human Resources Director
Engaging older workers important part of DEI
https://www.hcamag.com/au/specialisation/diversity-inclusion/engaging-older-workers-important-part-of-dei/443451
Louis White quoting Sue Ellson
Shared on Facebook, Google, LinkedIn Profile, LinkedIn Page and Twitter
21 April 2023
Unravel Poem
https://sueellson.com/blog/unravel-poem
21 April 2023
Little Infinite Poetry Competition
Poetry for Life
https://woobox.com/qugqww/gallery/P2j8oOhs3XI
By Sue Ellson
Shared on Facebook Profile, Facebook Story
17 April 2023
CPA Australia In The Black Magazine
5 easy steps to master online professional networking
https://intheblack.cpaaustralia.com.au/careers-and-workplace/5-easy-steps-to-master-online-professional-networking
By Alexandra Cain and quoting Sue Ellson
Shared on Facebook, Google, LinkedIn Profile, LinkedIn Page and Twitter
14 April 2023
Channel 9 The Today Show
Gig Economy Growth – 7
https://sueellson.com/blog/gig-economy-growth
6 April 2023
Medium.com
Can our Tribe beat Technology?
https://sueellson.medium.com/can-our-tribe-beat-technology-3720fbe65168
By Sue Ellson
Shared on Facebook Profile, Facebook Page, Google, LinkedIn Profile, LinkedIn Page, Twitter
2 April 2023
The West Australian Newspaper
Workplace trends: Forget quiet quitting, now it's bare-minimum Mondays
https://thewest.com.au/business/workplace-matters/workplace-trends-forget-quiet-quitting-now-its-bare-minimum-mondays-c-10206489
Kate Emery interviewed Sue Ellson
Shared on Facebook Google LinkedIn Profile LinkedIn Page Twitter
26 March 2023
World is One, WION
Want to beat Monday blues? TikTok's work culture trend, Bare Minimum Mondays, might've answers
https://www.wionews.com/entertainment/lifestyle/news-want-to-beat-monday-blues-tiktoks-work-culture-trend-bare-minimum-monday-mightve-answers-575822
Edited by Kirtika Katira and quoted Sue Ellson
25 March 2023
Social Media and Online Marketing Checklist
https://sueellson.com/blog/social-media-and-online-marketing-checklist
24 March 2023
Monthly Newsletter Edition 17
https://sueellson.com/newsletters/edition-17
20 March 2023
Channel 9 The Today Show
Why 'bare minimum Mondays' might actually be better for everybody – 6
https://sueellson.com/blog/bare-minimum-mondays
People dreading work take on 'bare minimum Mondays' approach

By Tom Livingstone
https://9now.nine.com.au/today/bare-minimum-mondays-why-doing-less-is-actually-good-for-everyone/c395f49a-b7ee-403e-9c39-015f555b8122
16 March 2023
Sue Ellson Blog
Online Branding Keynote Speaker
https://sueellson.com/blog/online-branding-keynote-speaker
13 March 2023
Success Magazine
Paying Candidates for Interviews: What Should Be Covered and Why?
https://www.success.com/should-companies-pay-candidates-for-interviews/
Alexandra Frost quoted Sue Ellson
8 March 2023
LinkedIn for Social Media, Marketing and Digital Strategy Professionals (includes slides and video)
https://sueellson.com/blog/linkedin-for-social-media-marketing-and-digital-strategy-professionals
01:10:48
8 March 2023
City of Boroondara Facebook Page
Call out to Participate in Engage Boroondara Survey for Economic Development and Tourism Plan, includes video interview
https://www.facebook.com/boroondaracouncil/posts/pfbid02Hs66Y2rc8mKsAT9YjiBS4Gf1tzxTz5L1daXgDeLG49YdBhQXSh6EN56ARyzZhzW8l
00:01:01
7 March 2023
Workplace DNA
The rise of 'bare minimum Mondays'
https://workplacedna.net/news/rise-bare-minimum-mondays
Sue Ellson quoted
7 March 2023
LinkedIn Live
How A LinkedIn Specialist Went To The World Via Video *
1 session x 1 hour 10am – 11am
https://www.linkedin.com/feed/update/urn:li:activity:7037320223972098048
https://www.julianmather.com/blog/how-a-linkedin-specialist-went-to-the-world-via-video-with-sue-ellson-and-julian-mather
https://www.julianmather.com/podcasts/confident-video-presenter/episodes/2147893051
https://www.youtube.com/watch?v=d_gDZSB81AY
00:35:21
Julian Mather interview with Sue Ellson
Shared on Facebook LinkedIn Profile LinkedIn Page Google Twitter
6 March 2023
Daily Mail Australia
The rise of 'bare minimum Mondays' – and why it's the latest job trend taking thousands of workers by storm
https://www.dailymail.co.uk/femail/real-life/article-11824841/Why-bare-minimum-Mondays-latest-trend-TikTok.html
Carina Stathis interviewed Sue Ellson
Shared on Facebook LinkedIn Profile LinkedIn Page Google Twitter
2 March 2023
774AM ABC Radio Melbourne
When moving to the country doesn't quite work out
Sue Ellson invited to answer questions by Producer Amber Tripp, hosts Richelle Hunt and Daniel Miles
Approximately 11:52am on recording at 00:47:43
https://www.abc.net.au/melbourne/programs/theconversationhour/the-conversation-hour/102022608
Shared on Facebook LinkedIn Profile LinkedIn Page Google Twitter
28 February 2023
Monthly Newsletter Edition 16
https://sueellson.com/newsletters/edition-16
25 February 2023
Herald Sun, Courier Mail, Daily Telegraph, Advertiser
Controversial new Aussie work trend
Quiet hires behind jobs slowdown
https://www.heraldsun.com.au/careers/how-jobseekers-can-take-advantage-of-controversial-quiet-hiring-trend/news-story/f4778b4f988d2b25667badee1a98e596
https://www.dailytelegraph.com.au/careers/how-jobseekers-can-take-advantage-of-controversial-quiet-hiring-trend/news-story/f4778b4f988d2b25667badee1a98e596
https://www.adelaidenow.com.au/careers/how-jobseekers-can-take-advantage-of-controversial-quiet-hiring-trend/news-story/f4778b4f988d2b25667badee1a98e596
https://www.couriermail.com.au/careers/how-jobseekers-can-take-advantage-of-controversial-quiet-hiring-trend/news-story/f4778b4f988d2b25667badee1a98e596
Sue Ellson quoted by Lauren Ahwan
Shared on Facebook LinkedIn Profile LinkedIn Page Google Twitter
23 February 2023
Jennifer Lancaster Blog
Using LinkedIn as an Author
https://jenniferlancaster.com.au/social-media-marketing/using-linkedin-as-an-author
By Jennifer Lancaster
Shared on Facebook LinkedIn Profile LinkedIn Page Google Twitter
22 February 2023
Channel 9 The Today Show
Resignation Regret – 5
https://sueellson.com/blog/resignation-regret
David Campbell and Sylvia Jeffreys interviewed Sue Ellson
20 February 2023
HRM Online
Number of Australians with 'side hustles' reaches record high
https://www.hrmonline.com.au/section/featured/side-hustles-reach-record-high
By Phoebe Armstrong with comment by Sue Ellson
18 February 2023
Sue Ellson Blog
How Many Members Or Users Are On LinkedIn Via The App On Your Mobile Device
https://sueellson.com/blog/how-many-members-or-users-are-on-linkedin-via-the-app-on-your-mobile-device
15 February 2023
Australian Society of Authors New to View February 2023 List
LinkedIn for me and my career or business book
https://mailchi.mp/asauthors.org/new-to-view-february-2023?e=1be3e5fdc5
15 February 2023
Be my LinkedIn Valentine – LinkedIn and Dating
https://sueellson.com/blog/be-my-linkedin-valentine-with-kenneth-lang
14 February 2023
HRD Human Resources Director
The basics of T&D (Training and Development)
https://www.hcamag.com/au/specialisation/learning-development/the-basics-of-td/436188
Louis White interviewed Sue Ellson
Shared on Facebook LinkedIn Profile LinkedIn Page Google Twitter
12 February 2023
Sue Ellson LinkedIn Blog
How to recession-proof your career or business
https://www.linkedin.com/pulse/how-recession-proof-your-career-business-sue-ellson
By Sue Ellson
Shared on Facebook LinkedIn Profile LinkedIn Page Google Twitter
10 February 2023
Smart Company
Your next LinkedIn commenter could be an AI bot
https://www.smartcompany.com.au/industries/information-technology/linkedin-artificial-intelligence-ai-bot/
By David Adams and comment by Sue Ellson
9 February 2023
Daily Mail Australia
How to email 'like a boss': Careers expert lists the mistakes office workers make – and why you should NEVER say 'just wanted to check in'
https://www.dailymail.co.uk/femail/lifehacks/article-11729573/How-email-like-boss-Careers-expert-Sue-Ellson-lists-mistakes-office-workers-make.html
Sophie Haslett interviewed Sue Ellson
Shared on Facebook LinkedIn Profile LinkedIn Page Google Twitter
8 February 2023
LinkedIn for Recruiters, Headhunters and Executive Search Professionals (includes slides and video)
https://sueellson.com/blog/linkedin-for-recruiters-headhunters-and-executive-search-professionals
By Sue Ellson
6 February 2023
Daily Mail Australia
Why millions of Aussies who quit their jobs in the 'Great Resignation' now regret it – as careers expert reveals what you need to ask before going back
https://www.dailymail.co.uk/femail/real-life/article-11716995/Study-shows-workers-quit-jobs-regret-leaving.html
Carina Stathis interviewed Sue Ellson and Kathryn Minshew from The Muse
Shared on Facebook LinkedIn Profile LinkedIn Page Google Twitter
Also appearing at
https://www.msn.com/en-au/news/australia/study-shows-workers-who-quit-their-jobs-regret-leaving/ar-AA17aGce
2 February 2023
LinkedIn for me and my career or business Unboxing and Career Cushioning Article
https://sueellson.com/blog/linkedin-for-me-and-my-career-or-business-unboxing-and-career-cushioning-article
2 February 2023
Herald Sun, Courier Mail, Daily Telegraph, Advertiser
Career Cushioning – insecure Aussie workers are devising back-up plans in case they lose their jobs
https://www.heraldsun.com.au/lifestyle/smart/career-cushioning-why-every-australian-worker-needs-a-backup-plan-in-case-they-lose-their-job/news-story/48b77038b6c0e6f2fe3b2d8095271cc4
https://www.couriermail.com.au/lifestyle/smart/career-cushioning-why-every-australian-worker-needs-a-backup-plan-in-case-they-lose-their-job/news-story/48b77038b6c0e6f2fe3b2d8095271cc4
https://www.dailytelegraph.com.au/lifestyle/smart/career-cushioning-why-every-australian-worker-needs-a-backup-plan-in-case-they-lose-their-job/news-story/48b77038b6c0e6f2fe3b2d8095271cc4
https://www.adelaidenow.com.au/lifestyle/smart/career-cushioning-why-every-australian-worker-needs-a-backup-plan-in-case-they-lose-their-job/news-story/48b77038b6c0e6f2fe3b2d8095271cc4
Sue Ellson quoted by Lauren Ahwan
Shared on Facebook LinkedIn Profile LinkedIn Page Google Twitter
30 January 2023
Monthly Newsletter Edition 15
https://sueellson.com/newsletters/edition-15
29 January 2023
Sunday Soul Connection
The 3rd Law of the Universe: Action – To achieve something one must take action
https://www.sundaysoulconnection.org/sunday-soul-reflections/2023/1/29/universal-law-3-law-of-action-to-achieve-something-one-must-take-action
Take Action poem by Sue Ellson quoted by Reverend Ingrid Scott
25 January 2023
Sleep Poem
https://sueellson.com/blog/sleep-poem
23 January 2023
LinkedIn For Me And My Career Or Business Print Book and Online Launch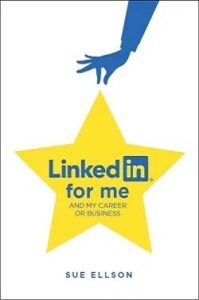 https://sueellson.com/blog/linkedin-for-me-and-my-career-or-business-print-book-launch
By Sue Ellson
18 January 2023
The Daily Guru
The 18 Unexpected Essentials for a fulfilling life
https://thedailyguru.com/essentials-for-a-fulfilling-life
Sue Ellson quoted by The Daily Guru Team
Shared on Facebook LinkedIn Profile LinkedIn Page Google Twitter
10 January 2023
LinkedIn For Medical Health And Nursing Professionals (includes slides and video)
https://sueellson.com/blog/linkedin-for-medical-health-and-nursing-professionals
6 January 2023
3AW 693AM Radio
Victorian Police Recruitment Strategies
Heidi Murphy interviewed Sue Ellson
https://sueellson.com/blog/victorian-police-recruitment-strategies-on-3aw-693am-melbourne
2 January 2023
Working Close To Home
https://www.linkedin.com/pulse/working-close-home-sue-ellson
Shared on LinkedIn Profile, LinkedIn Page, Facebook, Google, Twitter