How To Get More Followers On Your LinkedIn Profile Or Page
Would you like to know how to get more Followers on your LinkedIn Profile or LinkedIn Company or School Page?
How many people focus on Follower numbers as a sign of their worth, relevance and brand?
I would say a lot!
Ever since the 'Like' button appeared on social media, the vanity metric of 'Followers' has quickly followed (pardon the pun).
Yes, board members the world over want to know how the social media team are increasing the number of Followers.
Of course this does not necessarily reflect the level of engagement with the content, the rate of conversion to sales or outcomes or even the quality and alignment of the messages that are shared.
However, in terms of status, we do tend to assume that more Followers equals more Credible.
So how can you attract more Followers on your LinkedIn Personal Profile and your LinkedIn Company or School Page?
This Article will discuss how to get more followers on LinkedIn through your Personal LinkedIn Profile or a LinkedIn Company, School or Showcase Page.
It includes specific tasks to complete as well as ways to help your Posts, Articles and Newsletters attract more Followers.
LinkedIn Personal Profile
Create a Follow link by personalising your LinkedIn URL Link first at https://www.linkedin.com/public-profile/settings – mine is https://www.linkedin.com/in/sueellson or "sueellson").

Then add your personalised name to this link to generate a 'Follow' process so that when people click on the link, all they need to do is choose 'Confirm'

https://www.linkedin.com/comm/mynetwork/discovery-see-all?usecase=PEOPLE_FOLLOWS&followMember=sueellson

Add this to your email signature with a written instruction:

Follow me on LinkedIn https://www.linkedin.com/comm/mynetwork/discovery-see-all?usecase=PEOPLE_FOLLOWS&followMember=sueellson
Add this Follow request text and link to your resume or CV
Add this Follow request text and link to your profile page on your employer's website
Add this Follow request text and link to the Contact page of your own website
Add this Follow request text and link to your invoices
Add this Follow request text and link to your other social media profiles on the About page
Add this Follow request text and link to the footer of every page of your website
Add this Follow request text and link to your public presentations
Add this Follow request text and link to your written reports and newsletters
Add this Follow request text and link to your YouTube video descriptions
Generate a QR code with this Follow link and then publish on presentations, outdoor billboards, banners, signs, business cards etc
Look at the people who have engaged with the Posts in your LinkedIn Newsfeed and are not Connected to you and invite relevant people to connect with you (automatically creates a Follow if they accept)
Look at the people who have engaged with the Posts and Articles you have published on LinkedIn https://www.linkedin.com/in/sueellson/recent-activity/ and are not Connected to you and invite relevant people to connect with you (automatically creates a Follow if they accept)
Look at the people who you may know on LinkedIn at https://www.linkedin.com/mynetwork and invite relevant people to connect with you (automatically creates a Follow if they accept)
Look at the people in relevant Groups that you have joined on LinkedIn at https://www.linkedin.com/groups/ and invite relevant people to connect with you (automatically creates a Follow if they accept)
Go through the people in your Phone contacts and see if you have connected with them on LinkedIn. If not, invite relevant people to connect with you (automatically creates a Follow if they accept)
Go through the contacts you have from other areas of your life – sports, hobbies, interests, colleagues, past colleagues, fellow current or past students etc and see if you have connected with them on LinkedIn. If not, invite relevant people to connect with you (automatically creates a Follow if they accept)
Go through the Followers and Subscribers you have on your other social media platforms and invite relevant people to connect with you (automatically creates a Follow if they accept)
Conduct a Search on LinkedIn for People, Companies, Jobs, Groups, Posts, Events, Courses, Products, Schools, Services via https://www.linkedin.com/search/ and invite relevant people to connect with you (automatically creates a Follow if they accept)
Review Events that you have registered for on LinkedIn https://www.linkedin.com/events/ and see if anyone else who has registered to attend the same event or a future event of interest to you is relevant and invite them to connect with you (automatically creates a Follow if they accept)
Conduct a Google Advanced Search https://www.google.com.au/advanced_search and use the 'site' linkedin.com in the Site box for any of the names or types of people you would like to Connect with on LinkedIn (particularly useful if you can't find the person via a general LinkedIn Search)
Request a Download of your LinkedIn Data at https://www.linkedin.com/mypreferences/d/download-my-data and once you have received the email and downloaded the file, compare your list of Connections to any other lists you have and then invite the people who are on your lists but not connected on LinkedIn to connect with you (automatically creates a Follow if they accept)
Go back over the Company Pages or School Pages of places where you have previously worked or studied and look for either employees or alumni that you have not connected with and if they are relevant to you now, invite them to connect with you (automatically creates a Follow if they accept)
Review the Company Pages or School Pages or Groups of professional or industry associations where you are a current member or could be a future member of and see who works there or has engaged with the posted content and if the person is relevant to you now, invite them to connect with you (automatically creates a Follow if they accept)
Look for industry leaders, niche journalists and publishers of content relevant to your future and invite them to connect with you (automatically creates a Follow if they accept)
Look at your Notifications https://www.linkedin.com/notifications/?filter=all for a list of the other people who have also engaged with the content in the Newsfeed that you have engaged with and if relevant to your future, invite them to connect with you (automatically creates a Follow if they accept)
Look at your Messages https://www.linkedin.com/messaging and if more than one person is included in the Message and they are not connected to you and are relevant to your future, invite them to connect with you (automatically creates a Follow if they accept)
Look at the Hashtags you Follow at https://www.linkedin.com/mynetwork/network-manager/hashtags/ and then click on each hashtag and view the most recent content that has been posted, reacted to or commented on and if the person is not connected to you and they are relevant to your future, invite them to connect with you (automatically creates a Follow if they accept)
Look at the Newsletters you have subscribed to at https://www.linkedin.com/mynetwork/network-manager/newsletters/ and view the most recent content that has been posted, reacted to or commented on and if the person is not connected to you and they are relevant to your future, invite them to connect with you (automatically creates a Follow if they accept). Also consider creating your own Newsletter because every time someone Follows you, they will be invited to subscribe to your Newsletter and the actual Newsletter may also attract a new audience (so include the Follow request in the Newsletter as well)
Consider clicking on the Notification Bell of people on LinkedIn who you are connected to that provide amazing content and then keep an eye out in your Newsfeed or Notifications for their latest content and see who reacts, comments or shares their content and if the person is not connected to you and they are relevant to your future, invite them to connect with you (automatically creates a Follow if they accept)
Your Connection request to people you find is more likely to be received well if you include a personal note of up to 300 characters. You could say something like:

Hi firstname, I have been searching LinkedIn for people who (insert reason – ie are also members of XYZ association) and I would like to invite you to Follow me on LinkedIn at https://www.linkedin.com/comm/mynetwork/discovery-see-all?usecase=PEOPLE_FOLLOWS&followMember=sueellson or connect, Sue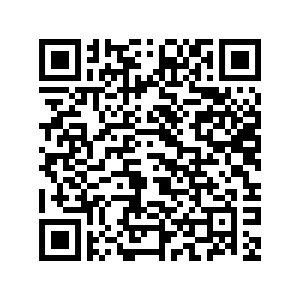 LinkedIn Company or School Page
On the Admin Tools Menu on the Page, you can invite up to 250 Connections of yours per month to Follow the Page.
On the Analytics, Followers Menu on the Page, you can see everyone who is currently Following the Page and you can invite people that are relevant to your future who are not connected to you currently to connect with you (automatically creates a Follow on your Personal Profile if they accept)
You can go through all of the content that has been posted on the Page and message the person (or Connect first) with anyone who has reacted, commented or shared the content and then invite them to Follow the Page using option 1. above
Add a QR code to Follow the Page in the Banner Image
Add a QR code to Follow the Page in your Post Images (similar to a watermark in the bottom corner)
In the text of a Post, include a Call to Action (CTA) inviting the reader to Follow your Page
In the video in a Post, include a Call to Action (CTA) inviting the reader to Follow your Page
In a PDF document in a Post, include a Call to Action (CTA) inviting the reader to Follow your Page
Make sure you fill in all of the sections on your LinkedIn Page as Pages with more sections completed and regular content additions are more likely to appear in Search results and attract more Followers
Add a Follow our LinkedIn Page request and link to all employees' email signature
Invite all existing and new employees to update their LinkedIn Profile and include a Follow our LinkedIn Page request and link in the Description section of their Experience section on LinkedIn
Add a Follow our LinkedIn Page request and link to all invoices
Add a Follow our LinkedIn Page request and link to the Contact page of your website
Add a Follow our LinkedIn Page request and link to the footer of every page of your website
Add a Follow our LinkedIn Page request and link to all of your other social media profiles on the About Page
Add a Follow our LinkedIn Page request and link to all of your public presentations
Add a Follow our LinkedIn Page request and link to all of your written reports and newsletters
Add a Follow our LinkedIn Page request and link to all of your YouTube video descriptions
Generate a QR code with the LinkedIn Page link and then publish on presentations, outdoor billboards, banners, signs, business cards etc (alternatively, link to the Contact page of your website if you only have room for one QR code and have all social media links there)
Share content on the LinkedIn Page on a regular basis, ideally at least once a week
When sharing important content on the LinkedIn Page, notify Employees and have a policy of encouraging them to react, comment on and share Page Posts through their networks
Copy the link to an important Post on the LinkedIn Page and send it in a personal message to one or more people inviting them to interact with the Post and Follow the LinkedIn Page
Encourage senior leaders to React, Comment on and Repost LinkedIn Page content through their LinkedIn Profile to appeal to new audiences (ideally with a call to action to Follow the LinkedIn Page)
Review Posts that have performed particularly well over the last six months, make sure all of the people who have engaged are now Following the LinkedIn Page but also reach out to these people directly when you share similar content in the future and invite them to Repost the Post through their LinkedIn Profile
Encourage employees to share approved content through their LinkedIn Profile with an @Mention of the LinkedIn Page and a call to action to Follow the LinkedIn Page
Acknowledge stakeholders, clients, thought leaders, industry icons, sponsors, supporters etc that have been involved in a project (or appear in a photo) in a LinkedIn Post with an @Mention so that it appears as a Notification. It may also be important to email a Link to the Post directly to them as many people do not check their LinkedIn Notifications regularly.
i.e.Today we mentioned you in our LinkedIn Post on the topic of X at this link. We would like to invite you to engage with the LinkedIn Post and once again, we would like to thank you for your support.
Consider co-creating content with people who have a large network so that the similar content can go out through multiple channels. Ideally, invite people who read the Post to 'Follow @OurPage for more information'
Consider Following other LinkedIn Pages to keep up to date with new ideas or even Reposting their quality content through your LinkedIn Pages (with an extra @Mention so they are notified)
Consider engaging with relevant Posts in the Newsfeed on behalf of the LinkedIn Page rather than as you a person. This will provide LinkedIn Page branding in other areas and you could be showing your support for customers, clients, suppliers, joint venture partners, stakeholders etc
Do not @Mention spam tag people. However, if you have mentioned someone you are not Connected to, you may like to send an invitation to Connect with them and Follow the LinkedIn Page before you share the Post on the LinkedIn Page
Look at what other LinkedIn Pages are doing and borrow ideas, particularly from Posts that generate high levels of engagement. This could include competitors, other industries in the same location and larger enterprises in international locations
Consider running a Competition for the next 10 Followers of your LinkedIn Page where possibly every Follower 'wins' a prize
Systemise your content production schedule. It could be anything from just making sure you post something once a week to setting up regular themes that occur more frequently and are added to a formal schedule. Batch producing content is a lot easier than scratching your head every Tuesday at 9am!
If you are an enterprise of one person (or perhaps the CEO or Founder), then Post all of the content you share on your LinkedIn Profile to your LinkedIn Page. This keeps a handy 12 month catalogue on display via one page on the internet and is much easier than trying to find your personal list of Posts via your LinkedIn Profile
Make sure that your Posts are easy to read with punchy text and plenty of white space between sentences if it is longer. The longer people look at your Posts, the more the algorithm believes that they are of value but if they are too word dense, people will keep scrolling
Consider using a mobile device with the LinkedIn App to upload your Posts to the LinkedIn Page and put a link behind the image as a link in this location is not penalised whereas a link in the body of the Post can reduce the number of impressions
Respond to Comments as soon as you receive the Notification and in the most meaningful and lengthy way possible. Longer Comments help the algorithm perceive the content as valuable. Feel free to @Mention the LinkedIn Profile or Page so that they know you have responded
Consider Boosting a Post if you have a good track record of high engagement for organic content in the past and you know what you are doing
Share amazingly good content that makes people want to Follow the LinkedIn Page. This is probably the 'hardest' of all, but it certainly makes you feel good if you can make it happen!
Create a Newsletter and include a Call to Action (CTA) inviting the reader to Follow your Page as sometimes the reader will be someone new to the content as the Newsletter 'Article' may appear in Google Search Results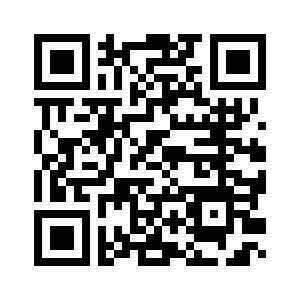 More Tips On Attracting LinkedIn Followers
More tips from LinkedIn at https://business.linkedin.com/marketing-solutions/linkedin-pages/for-small-business and https://business.linkedin.com/marketing-solutions/strategy-guides/linkedin-pages-enterprise-playbook
Other Articles Of Interest