Nevertheless Poem
Nevertheless I waited
Nevertheless I tried
Nevertheless I listened
Nevertheless I cried
Nevertheless I heard
Nevertheless I saw
Nevertheless I felt
Nevertheless I'm raw
Nevertheless in hope
Nevertheless in faith
Nevertheless in love
Nevertheless in haste
Despite what's happened
Despite it all
Nevertheless I persisted
I refused to fall
I carried on
I stumbled regularly
To truly be me
I kept my integrity
It wasn't easy
But nevertheless
I did my best
With fervour and zest
Nevertheless
You can too
Nevertheless
Is my wish for you
I have a very dear friend in Adelaide, South Australia that sent me a lovely brooch that says 'Nevertheless she persisted.' That pretty much sums up all of our lives, in some way or another.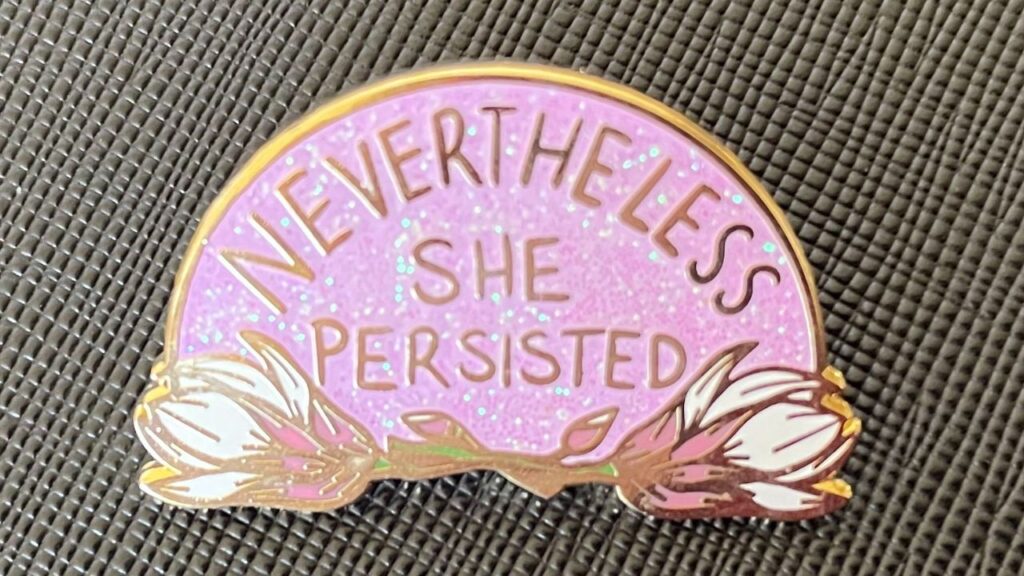 Life gives all of us ups and downs. Challenges and highlights. Joy and pain. To get to this point in time, despite all of that, we have persisted. At no point, are we ever 'less' because of what has happened to us.
Never-the-less.
With love, Sue Ellson 🙂
Photo is of Capeweed (Arctotheca calendula) in Ruffey Lake Park, Doncaster East, Melbourne Victoria on 30 September 2023.
#nevertheless #neverthelesspoem #SueEllson #SueEllsonPoem #poem #poetry #trulybe
Shared on Facebook Page Facebook Profile LinkedIn Page LinkedIn Profile Google Instagram Pinterest Twitter / X
See my other poems here or subscribe to the monthly email newsletter to receive links to the latest publications.