The Big Lobster, Kingston, South Australia (taken on a recent road trip) 25 April 2022
Edition 7
Online at https://sueellson.com/newsletters/edition-7
Hello
In this seventh edition:
Selected upcoming presentations – online and face to face
Recent presentation recordings
Items published
New LinkedIn Feature – More Search Types
Latest Offer
Monthly musing
You are welcome to forward this newsletter to anyone who may find it helpful.
1. Selected upcoming presentations – online and face to face
6 Jun 2022
How to improve your online reputation
https://www.eventbrite.com.au/e/how-to-improve-your-online-reputation-tickets-344707729097
https://www.linkedin.com/events/howtoimproveyouronlinereputatio6934059767661240320
https://www.damechanger.com
1 session x 1.5 hours 6:30pm – 8:00pm $19 – $59
Dame Changer at Fox Studios Australia, Building 16, 38 Driver Avenue, Moore Park, Sydney, NSW, Australia 2021
08 Jun 2022
Camberwell Networkers * 2nd Wednesday Monthly – hosted by Sue Ellson
https://camberwell-networkers.eventbrite.com.au
1 session x 1 hour 7:30am – 8:30am $0 to attend, purchase your own refreshments on arrival
Camberwell Network at My Other Brother, Rear of 586 Burke Road, Camberwell, Melbourne, Victoria, Australia 3124
08 Jun 2022
LinkedIn for Authors *
https://www.linkedin.com/events/linkedinforauthors-0onlinewebin6928277575010045952
https://linkedininsights9.eventbrite.com.au
1 session x 45 minutes 12:00pm – 12:45pm
Online webinar run by Sue Ellson – Free LinkedIn Insight Online Webinar Series
More at https://sueellson.com/presentations-2022/
2. Recent presentation recordings
LinkedIn for Early Career Professionals
https://sueellson.com/blog/linkedin-for-early-career-professionals
Data Driven Social Media Strategy – slides include screen shots of how to connect on LinkedIn with your phone app
https://spectrumanalysis.com.au/blog/data-driven-social-media-strategy-for-schools-colleges-and-universities
3. Items published
Changing your mindset when you are over 50
https://www.training.com.au/ed/jobs-for-career-changers-over-50
If Only
https://sueellson.com/blog/if-only-poem
Career Advice for my Younger Self
https://www.linkedin.com/pulse/career-advice-my-younger-self-sue-ellson
By the Seaside
https://sueellson.com/blog/by-the-seaside-poem
More at https://sueellson.com/publications
4. New LinkedIn Feature – More Search Types
When you start typing in a query in the top search box on LinkedIn and press Enter, you are now given multiple filters including:
People | Posts | Jobs | Companies | Groups | Schools | Events | Courses | Services | All Filters
As you can see in this image below, I have suggested that you 'type in your search request here' in the top Search box and press Enter. You can then pick any one of the main filters or click on 'All filters.'
Services is very important. If you have chosen to say that you are 'Providing Services' rather than just 'Open to Work,' it means that you can be found by searches in this section. I believe that in the future, we will be looking for 'work' rather than 'jobs' so it is great to see this development.
This feature may also be helpful for enterprises that do not want to create a job advertisement and are looking for part time or short term candidates. I really appreciate how you can look for someone in a nearby location.
If you Provide Services, it may be a good idea to update your Services Page (including add in 8 images – excellent for creatives).
Read more about using technology to attract aligned gigs in my book, 'Gigsters – Any Age or Ability Employees, Experts and Entrepreneurs' https://120ways.com/product/gigsters-any-age-or-ability-employees-experts-and-entrepreneurs
5. Latest Offer
There is a page on my website providing resources you are welcome to access at no cost https://sueellson.com/latest-offer.
My services, including some package offerings are online at https://sueellson.com/services
6. Monthly musing
Are you waiting? To change something about your self or your life before you take the next step? Do you avoid going for a swim because of how you look in your swimmers? Have you ever thought that most people in swimmers are worried about how they look, not about how you look? Instead of thinking about looks, why not take the next step towards what you want to do in life? Genuine people will connect with your energy, not your looks.
Enjoy the rest of your day and cheers for now, Sue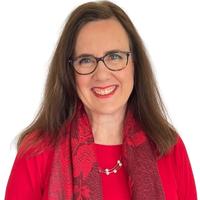 —
Sue Ellson BBus MIML MPC CDAA ASA WV SPN
Independent LinkedIn Specialist, Educator, Practitioner, Author
See LinkedIn version here https://www.linkedin.com/pulse/sue-ellson-shares-newsletter-edition-7-sue-ellson
Subscribe to this email newsletter here http://eepurl.com/hjxQkP
(currently 1,534 Subscribers)
Subscribe to the LinkedIn newsletter here https://www.linkedin.com/newsletters/sue-ellson-shares-6869552819440099328
(currently 4,634 Subscribers)
See past editions here https://sueellson.com/newsletters or here https://us7.campaign-archive.com/home/?u=963753a463dbfd61053ef44c6&id=0facf8502c
Engage with this content on LinkedIn, Facebook, Google and Twitter and share with your network.
You can follow me on social media by scanning this QR code or via the icon links below.
Follow on social media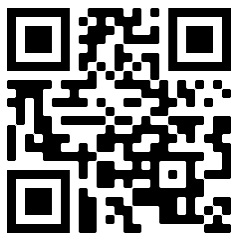 Scan, Press or Click – Links to Sue Ellson Website Contact Page with links to Follow on social media