Today I was very fortunate to present a poem as part of the Australian Poetry Slam in the Boroondara Heat (my local council area).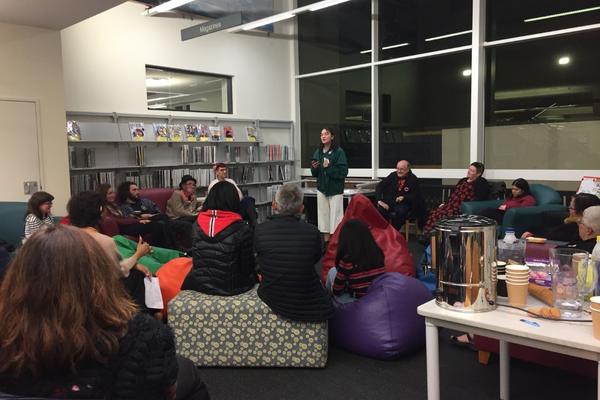 The first time I presented a poem in front of a live audience was back on 12 July 2018 when I was chosen out of a hat for a Poetry Slam at the Hawthorn Library when I read out The Art of Silliness. (I am taking the photo here – that is not me on the 'stage').
On 1 September 2021, I participated in an online Poetry Slam Workshop conducted by Andi Stewart for Boroondara Libraries with Inta Miezis from the Kew Library as the facilitator and Miles Merrill from Word Travels as the introducer.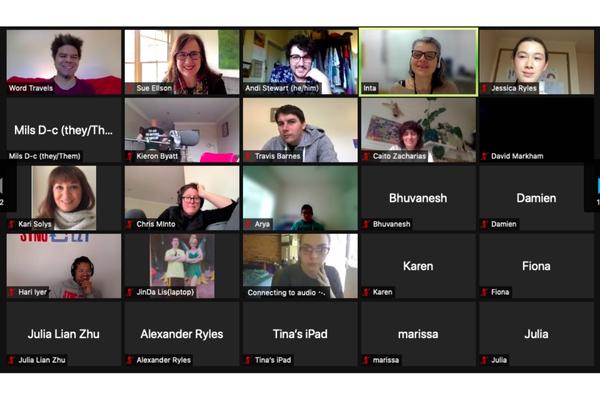 Today, 11 September 2021, I participated in a Victorian Heat for the Australian Poetry Slam. This was my first opportunity to participate in a poetry competition. There were 10 poets, five judges and several audience members in both the Zoom session and on Facebook Live.
Today I read out the poem Love Within. You can see my performance from 00:27:02 at
https://www.facebook.com/wordtravels.info/videos/548883566346503
I didn't expect to win. But I was very excited to participate, present a poem and hear the other poems.
The worthy young poets going through to the next round were the fabulous Jessica Ryles and Arya and they will compete in the Victorian Heats and then hopefully the Australian heats.
Afterwards, I decided to write another poem called 'Participate.' After all, that is the real benefit of these events, participating.
I encourage you to share your message when you have the chance – online or offline. We are all better off when we share perspectives!
Thanks to Word Travels, Create NSW, the Copyright Agency, Boroondara Libraries, Australian Government Restart Investment to Sustain and Expand (RISE) Fund for making this Australian Poetry Slam Boroondara Heat possible.