How To Be Found On Page One Of Google Search Results For Your Name, Keywords And Company
Would you like to be found on page one of Google Search Results for your Name, your Keywords and your Company Name?
One of the very first steps involves telling Google where you are online.
Don't wait for Google to join the dots. Start joining the dots first.
You can do this by filling in the Personal Info section of your own Google Account.
Accessing your Google Account
If you have a Gmail email address, you already have a Google Account and if you sign in to Gmail first and then follow the links in this video, you will be able to complete the tasks.
If you don't have a Gmail email address, you can create a Google Account with your existing email address at https://myaccount.google.com. Remember, you need to click on the blue text that says "Use my current email address instead." You do not need to enter a Username.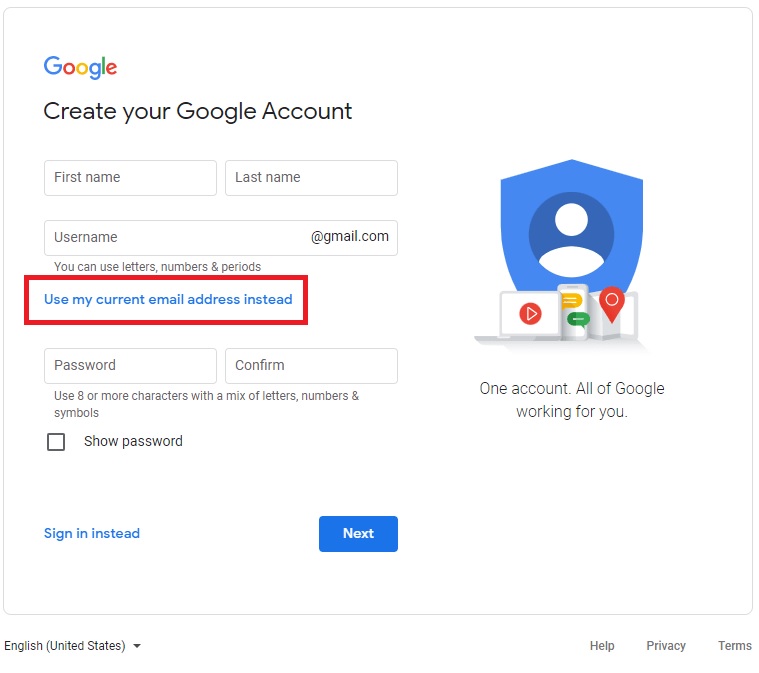 Creating a Google Account has many other benefits, including the ability to write reviews for others. Before you start writing reviews, I suggest you join Google's Local Guides Connect program.
This article will focus on first steps to help you be found in Google Search Results for your Name, your Keywords and your Company or Enterprise Name. If you do not 'own' the Company or Enterprise, you may be invited to be an Admin.
The video here goes through a number of steps.
Searching for online content that includes your name, keywords or company name
Sorting the content into Links, Profile Links and Contributor Links
Adding the links to your Personal Info section of your Google Account
Where you can list this content on your website
It also discusses how you can help move negative online search results from page one to page two of Google Search Results.
The spreadsheet that is used in this video can be downloaded here.
Direct video link you can save to your YouTube Playlist or bookmarks https://www.youtube.com/watch?v=gToCf1GzVZU
If you find this information useful, you are welcome to subscribe to my monthly email or LinkedIn newsletter for other helpful tips and of course follow me on your preferred social media channels.
My content aims to educate, inform and inspire readers! Feedback and quick questions welcome.