View from Mount Buninyong, Victoria, Australia 23 July 2022
Online at https://sueellson.com/newsletters/edition-10
Hello
Selected upcoming presentations
Recent presentation recording
Items published
New LinkedIn Features
Latest Offer
Monthly musing
You are welcome to forward this newsletter to anyone who may find it helpful.
1. Selected upcoming presentations
14 Sep 2022
Camberwell Networkers 2nd Wednesday Monthly – 10 Year Anniversary Celebration
https://camberwell-networkers.eventbrite.com.au
1 session x 1 hour 7:30am – 8:30am $0 to attend, purchase your own refreshments on arrival
Camberwell Network at My Other Brother, Rear of 586 Burke Road, Camberwell, Melbourne, Victoria, Australia 3124
14 Sep 2022
LinkedIn for Trades People
1 session x 45 minutes 12:00pm – 12:45pm
https://www.linkedin.com/events/linkedinfortradespeoplewithsuee6962259628139188224
https://linkedininsights12.eventbrite.com.au
More at https://sueellson.com/presentations-2022/
2. Recent presentation recording
LinkedIn for Students and Future Graduates
https://sueellson.com/blog/linkedin-for-students-and-future-graduates
3. Items published
Expert tips to maximising this year's performance review
https://www.news.com.au/sponsored/0XAK1ymToPow259pFQH2/expert-tips-to-maximising-this-years-performance-review
Wheels Fallen Off Poem
https://sueellson.com/blog/wheels-fallen-off-poem
Why Scott Morrison may find it harder to get a job after scandal
https://www.dailymail.co.uk/news/article-11118887/Why-Scott-Morrison-harder-job-secret-minister-scandal.html
What to do before you sack someone
https://www.linkedin.com/pulse/what-do-before-you-sack-someone-sue-ellson
Unique Person Poem
https://sueellson.com/blog/unique-person-poem
The Great Respect – Lived Experience Activism and Advocacy
https://www.linkedin.com/pulse/great-respect-lived-experience-activism-advocacy-sue-ellson
The rise of 'quiet quitting': This VERY worrying job trend sweeping Australia – so what exactly is it?
https://www.dailymail.co.uk/femail/real-life/article-11078741/What-quiet-quitting-worrying-career-trend-spreading-Australia.html
Is LinkedIn turning into Facebook? Is it still useful for business?
https://sueellson.medium.com/is-linkedin-turning-into-facebook-is-it-still-useful-for-business-23963390ef68
Domestic Violence Poem
https://sueellson.com/blog/domestic-violence-poem
More at https://sueellson.com/publications
4. New LinkedIn Features
a. Ability to pin Comments – if a comment is made after a post, you can choose to pin that comment to the top of the list.
b. Templates for LinkedIn mobile phone app – new templates are being rolled out which allow you to add an image and a link via the LinkedIn mobile phone app when you create a Post.
c. Follow and Connect – as you may already know, if you want to Connect with someone who has a Follow button on their LinkedIn Profile, you will need to choose 'More' and then 'Connect.' LinkedIn is highlighting in the My Network Invitations if someone is already Following you when they send the request to Connect.
5. Latest Offer
There is a page on my website providing resources you are welcome to access for $0 https://sueellson.com/latest-offer. I have now added a basic Social Media Statistics template suitable for any enterprise who wants to keep high level social media statistics and a link to all of their posts published online (most links can be collected from the time stamp of the post or the three dots next to the post).
My services are listed at https://sueellson.com/services
6. Monthly musing
Gratefulness. Did you know that we are designed for survival and are more likely to remember the risks rather than the rewards in our life?
Enjoy the rest of your day and cheers for now, Sue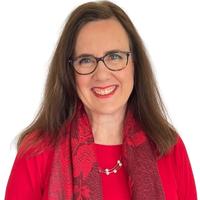 —
Sue Ellson BBus MPC CDAA ASA WV SPN
Independent LinkedIn Specialist, Educator, Practitioner, Author
See LinkedIn version here https://www.linkedin.com/pulse/sue-ellson-shares-newsletter-edition-10-sue-ellson
Subscribe to this email newsletter here http://eepurl.com/hjxQkP
(currently 1,854 Subscribers)
Subscribe to the LinkedIn newsletter here https://www.linkedin.com/newsletters/sue-ellson-shares-6869552819440099328
(currently 4,645 Subscribers)
See past editions here https://sueellson.com/newsletters or here https://us7.campaign-archive.com/home/?u=963753a463dbfd61053ef44c6&id=0facf8502c
Engage with this content on LinkedIn, Facebook, Google and Twitter and share with your network.
You can follow me on social media by scanning this QR code or via the icon links below.
Follow on social media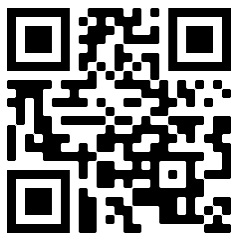 Scan, Press or Click – Links to Sue Ellson Website Contact Page with links to Follow on social media