Sue Ellson with News Presenter Peter Hitchener at Channel Nine Melbourne on 29 September 2022
Online at https://sueellson.com/newsletters/edition-12
Hello
Upcoming Presentation
Presentation Recording
Items Published
New LinkedIn Features
Latest Offer
Monthly Musing
My biggest news this month is that I have completely updated my personal website and I welcome your feedback. You can also share this newsletter with anyone who may find the contents helpful.
1. Upcoming Presentation
9 November 2022
LinkedIn for Sales People
1 session x 45 minutes 12:00pm – 12:45pm UTC +11
https://www.linkedin.com/events/linkedinforsalespeople-educatio6985445734938537985
https://linkedininsights14.eventbrite.com.au
More at https://sueellson.com/presentations-2022
2. Presentation Recording
LinkedIn for Career Changers
https://sueellson.com/blog/linkedin-for-career-changers
More at https://sueellson.com/linkedin-insight-webinars-and-recordings
3. Items Published
Post Traumatic Growth Poem
https://sueellson.com/blog/post-traumatic-growth-poem
If You Use These Emojis, Sorry – You're Old Now
https://www.huffingtonpost.co.uk/entry/these-emojis-make-you-seem-old_uk_6347e774e4b03e8038d0c4c5
Why NOBODY should be using the 'thumbs up' emoji in 2022 – and the 10 symbols only 'old people' use that have Gen Z rolling their eyes
https://www.dailymail.co.uk/femail/real-life/article-11301843/The-worst-emojis-use-2022-Passive-aggressive-thumbs-used-old-people.html
Hoping Poem
https://sueellson.com/blog/hoping-poem
The rise of 'quiet firing': The concerning and 'dangerous' job trend sweeping Aussie workplaces – and the signs it could be happening to YOU
https://www.dailymail.co.uk/femail/real-life/article-11285429/What-quiet-firing-concerning-job-trend-occurring-modern-workplace.html
Mature Age Workers and Ageism in the Workplace
https://sueellson.com/blog/mature-age-workers-and-ageism-in-the-workplace
What is most important when choosing a job?
https://article.tutorsfield.com.au/2022/10/02/what-is-most-important-when-choosing-a-job
More at https://sueellson.com/publications
4. New LinkedIn Features
a. Adding your Skills to each role in the Experience section – this is a great strategy for people starting out on LinkedIn – but not so great for those of us who have already listed our Skills and received endorsements. Let's hope a workaround can be developed soon!
b. Audio events prompt – this has been a feature of the Newsfeed for a while encouraging you to run an audio event (similar to Clubhouse). Now that the prompt is gone, if you click in the Post box, then the three dots and create an event, you will see how to schedule one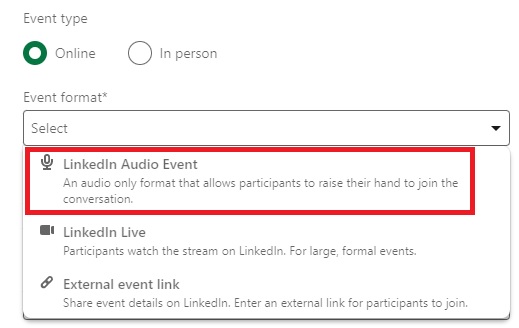 c. Removal of invitation to connect via email – this was a feature I really valued in the My Network tab – so I could invite people who I have met off LinkedIn to connect with me on LinkedIn. Now, I would need to give LinkedIn access to my entire email address book (which I don't feel comfortable about) or try and find people manually. I guess it aims to reduce spamming, but I will miss this feature.
d. Extra security and verification – LinkedIn, like many other companies, is upping the ante with security and a new 'About this profile' feature is coming soon https://blog.linkedin.com/2022/october/25/new-linkedin-profile-features-help-verify-identity–detect-and-r. It might be a good time to check your security protocols and turn on two factor authentication at https://www.linkedin.com/mypreferences/d/two-factor-authentication with either an SMS to your phone or an authentication app.
5. Latest Offer
There is a page on my website providing resources you are welcome to access for $0 https://sueellson.com/latest-offer.
My services and pricing are listed at https://sueellson.com/services-and-pricing
6. Monthly Musing
Play. How often do you play? Or do you find yourself always thinking about what you need to do? When was the last time you just grabbed your shoes, went outside and skipped along the footpath? Or did something that required you to do the work and not the screen? Mmm…the joy of play…
Enjoy the rest of your day and cheers for now, Sue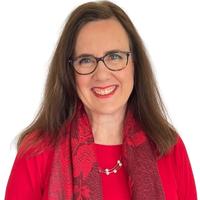 —
Sue Ellson BBus MPC CDAA ASA WV SPN
Independent LinkedIn Specialist, Educator, Practitioner, Author
See LinkedIn version here https://www.linkedin.com/pulse/sue-ellson-shares-newsletter-edition-12-sue-ellson
Subscribe to this email newsletter here http://eepurl.com/hjxQkP
(currently 1,847 Subscribers)
Subscribe to the LinkedIn newsletter here https://www.linkedin.com/newsletters/sue-ellson-shares-6869552819440099328
(currently 4,654 Subscribers)
See past editions here https://sueellson.com/newsletters or here https://us7.campaign-archive.com/home/?u=963753a463dbfd61053ef44c6&id=0facf8502c
Engage with this content on LinkedIn Profile, LinkedIn Page, Facebook, Google and Twitter and share with your network.
You can follow me on social media by scanning this QR code or via the icon links below.
Follow on social media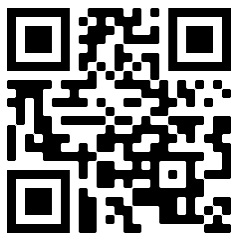 Scan, Press or Click – Links to Sue Ellson Website Contact Page with links to Follow on social media